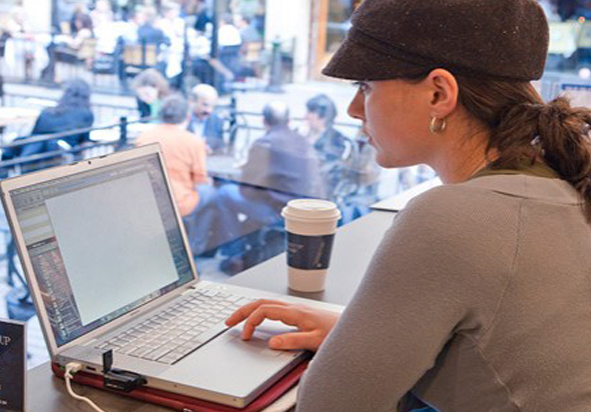 Erie Island Coffee Company
Erie Island Coffee is oceans apart from the usual coffee shop. Their amazing blend of five artisan-roasted beans results in a natural creamy taste of chocolate, with a note of sweetness. There is never the slightest hint of bitterness. And to properly crown each espresso drink, our barriastas are trained in the craft of "latte art," rich, milky micro-foam, delicately poured to form intricate artistic patterns.
Those qualities apply to everything we do, from our unique bagel panini "Crushes," our multi-layered, fruit puree smoothies, home made soups, and our fresh, locally baked pastries and desserts.